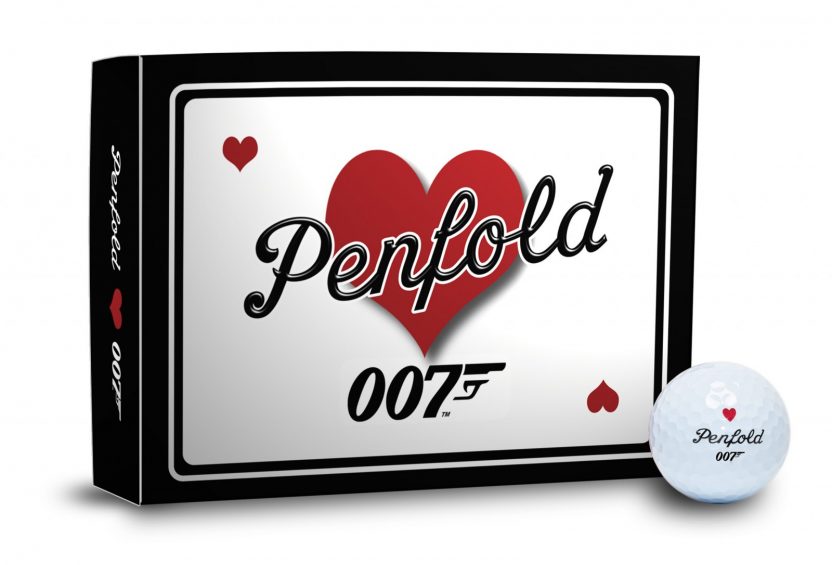 Penfold Golf is to launch a new range of golf balls and accessories inspired by James Bond and the iconic golfing scene in Goldfinger, which first hit the screens in 1964.

James Bond captured the attention of millions of golfers around the world when he used a Penfold ball in Goldfinger, claiming "Here's my Penfold Heart" in one of golf's most iconic film scenes. Nearly 60 years later, Penfold Golf today is announcing an official partnership with the 007 franchise.
The Penfold x 007 collection, which goes on sale next month, includes balls, tees, towels and ball markers. The special-edition 007 Penfold Hearts golf ball features the 007 logo in place of the traditional ball identification number."The partnership between Penfold Golf and James Bond has been almost 60 years in the making – since the famous Goldfinger round, which is regarded as golf's most iconic silver screen moment," said Gavin Perrett, CEO of Penfold Golf.
"With the official relaunch of Penfold Golf in 2020, and our dedication to telling the story of our incredible history, this partnership is the perfect natural progression. We are delighted to join the celebrations around the 25th Bond film, No Time To Die, and the forthcoming 60th anniversary in 2022."
The collection will be available at www.007store.com and www.penfoldgolf.com from November.